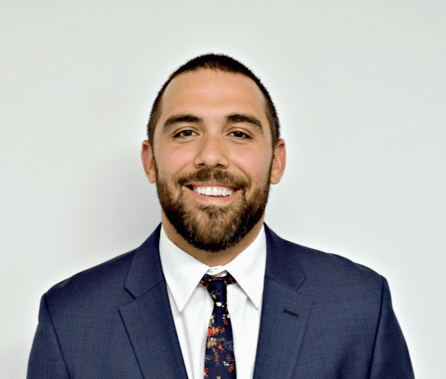 Cordia Resources continues to grow our talented team with the addition of our new Senior HR Recruiter - Sam McCarthy!
Sam McCarthy is based out of our Tysons, VA office and a Senior HR Recruiter at Cordia Resources and specializes in sourcing, qualifying, and placing human resources candidates throughout the Washington, DC metro area.
Prior to working at Cordia, Sam held operational roles with a strong focus on recruiting, people management and development. Sam is a graduate of Allegheny College with a Bachelor of Arts in Managerial Economics, with a minor in Communications. He also received his Masters of Business Administration from Elmhurst College.
Our HR Search Director, Vickie Roth, said "We are thrilled to have Sam join our team to support the tremendous growth of our Human Resource practice! Sam's extensive corporate recruiting experience combined with his operational human resource skills make him a true asset to our clients."
With three offices in the Washington, DC metropolitan area, Cordia Resources continues its rapid expansion to serve the area's increasing demand for quality talent in finance, accounting, human resources, and contracts administration.
Click here to learn more about Cordia's HR Services.
About Cordia Resources
Cordia Resources is a leading recruiting, executive search, professional consulting and temporary staffing firm specializing in placing accounting, finance, contract administration and human resources professionals throughout the Washington, DC region. Our expert search, recruiting and staffing solutions support business growth in the commercial and not-for-profit markets, government contracting, technology, professional services, hospitality, real estate and many other industries. Learn more about our staffing solutions at http://www.cordiaresources.com/
About Cordia Partners
Cordia Partners is a leading provider of outsourced accounting, technology consulting, and business advisory services in the Washington, DC region. Our proactive, client-centered approach allows you to focus on your core competencies and overall success of your business. We support government contractors, commercial firms and not-for-profit organization during all stages of business growth with best practices and real-world strategies that drive results. Learn more about our consulting and outsourced accounting solutions at www.cordiapartners.com.