TYSONS CORNER, VA. - SEPTEMBER 1, 2022. Cordia Partners and Resources (CORDIA) announced today that Mark Melton, Co-Founder and CFO of CORDIA, will transition from his position as CFO to Founder Emeritus & Strategic Advisor effective September 1st. Mr. Melton has led the company alongside cofounders, Mitch Weintraub and Joseph Greeves, for 21 years. Grant Palmer will succeed Mr. Melton as Partner and CFO to lead the company's finance and accounting functions.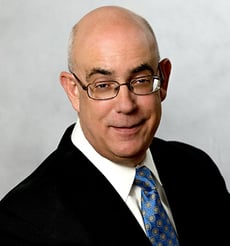 "Mark Melton has been instrumental in setting the vision for our company and in executing our growth strategy for the past 21 years. I want to express my deep gratitude for all the years of service, friendship, and leadership. Mark was instrumental in launching CORDIA's GovCon outsourcing practice and remains active in the GovCon community. Upon transitioning to the role of CORDIA's CFO, Mark created a strong financial foundation that will continue to support the company's growth for years to come. I am confident that during this transition and under Grant Palmer's leadership, the company will continue to execute on its strategic plans and maintain a strong financial standing," stated Mitch Weintraub, Managing Partner.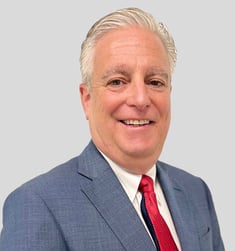 Grant Palmer comes to CORDIA with over 25 years of experience in leading corporate finance teams at fast growing companies in both the healthcare and information services industries. Most recently, he served as Senior VP of Finance/Interim CFO at Centurion Health (a Centene Company) where he led all finance functions including accounting, FP&A, and business development pricing. During his career, Mr. Palmer has led the due diligence of numerous acquisitions of companies and product lines. He has successfully executed many accounting and budget system migrations to support high-growth companies.
Mark Melton shared, "It has been a remarkable journey over these past 21 years, having founded CORDIA with two of my closest friends and colleagues, and experienced the growth we have achieved starting from a staff of 13 to now employing 200+ employees. I am proud of the incredible impact we have shared over these years on the clients we serve and our employees and their families. We have created a great culture with diverse people, hired innovative leaders, and provide a valuable service to the communities we serve. I look forward to continuing to support and mentor our next generation of leaders in my new role as Strategic Advisor."
"On behalf of the executive team, I want to thank Mark Melton for his contribution to the company. Together, we saw a vision for CORDIA and we have been evolving ever since. He leaves behind a strong Accounting & Finance Department and a team of talented executives. Mark will be missed, but he will remain connected to Cordia in his new role. I am pleased to welcome Grant Palmer to the executive team, and I am confident that his extensive expertise in accounting and finance will position us for sustainable growth," said Joseph Greeves, Managing Partner.
Mr. Palmer stated, "I am very happy to be joining CORDIA as their CFO. The company has achieved tremendous growth and is on a mission to expand its services and reach additional markets. This is a great opportunity to join a firm that has not only achieved financial success but is poised for significantly more growth. I am excited to work with the outstanding CORDIA team as we continue to support our clients in the Washington, DC metro area and beyond."
About CORDIA
Cordia Partners and Resources (CORDIA) is a professional services company with a robust platform designed to support organizations through every stage of business growth. We are a leading provider of outsourced accounting, technology consulting, recruiting & staffing, technical accounting, and fractional CFO services. Our experts have more than 20 years of deep accounting, finance, accounting systems, or recruiting expertise enabling us to support businesses in various industries including, commercial, not-for-profit, government contracting, technology, professional services, hospitality, real estate, and more. Learn more about Grant Palmer and our leadership team at cordiapartners.com. For information on outsourced accounting and technology consulting services, visit cordiapartners.com and for information on our recruiting and staffing solutions, visit cordiaresources.com.
©2022