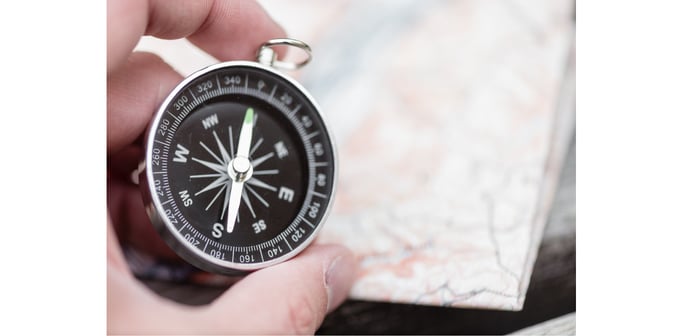 The Government Contracting sector (GovCon) remains strong despite the challenges and disruptions created by the COVID-19 pandemic. Companies that continue to plan and adapt can position themselves for growth. On the CFO GovCon Executive Roundtable Webinar, Cordia Resources and GSquared Capital Partners featured three GovCon Chief Financial Officers who shared their experiences navigating current cultural, operational, real estate and transaction challenges.
CFO GovCon Roundtable Takeaways
Below are some key takeaways from the CFO insights of Debbie Ricci of Guidehouse, Barry Broadus of Dovel Technologies, and Rick Nadeau of Maximus. Guidehouse and Dovel Technologies are both owned by private equity firms and Maximus is a public company.
Growth & Planning Must Continue
In certain areas, each company experienced growth during the pandemic due to high utilization rates in various contracts/services or by securing new contracts. All are fortunate to have high concentrations of contracts in the well-funded public health space. With the variability and uncertainty of the market, planning and forecasting remain vital, but can be tricky, especially as it relates to cash flow and future contracts. As a public company accountable to its shareholders, Maximus raised an additional consideration. Earnings per share forecasts may be communicated as a larger-than-usual range to allow for the current high level of environmental uncertainty, which may incur negative reactions from board members and analysts. Executives should be ready to defend their numbers.
Protecting Valuation through Communication
Each company experienced a different level of involvement from their investors, but a common theme emerged—communication is essential to protecting valuation. Despite an initial stock price decline, Maximus continued to tell its story of strength to reaffirm investors' confidence and the stock price returned to pre-COVID levels. Dovel Technologies continued to assure its private equity investor, MacQuarie Capital, that the company was in a good position and remains one of the strongest companies in MacQuarie's portfolio. Veritas Capital has remained heavily invested since Guidehouse's inception, having recently completed the acquisition of Navigant, so consistent communication was already established. It was Guidehouse's debt holders that needed more frequent communication. Executives spent time with the lenders, addressing short-term concerns and reiterating the acquisition integration plan's continued success.
Reviewing Metrics More Frequently
While the KPIs and metrics haven't changed, panelists now review them more frequently. Rick joked that he had never reviewed the aging of accounts receivable and days sales outstanding (DSO) as much as he had in the past six weeks. Similarly, Debbie mentioned that she previously looked at her metrics monthly, but now there's a weekly team meeting to review them. Barry receives cash reports on a daily basis. For these CFOs, cash balances, invoicing, and collections efforts have become a daily priority.
Managing Back-to-Work Scenarios
Balancing the back-to-work transition is a critical task for all three companies. Each prioritizes employee safety—none of the companies is requiring anyone to return before they're ready—and they are actively surveying employees to make data-driven decisions. That said, the panelists agree that some form of in-person work will be necessary for certain types of employees, especially for Maximus whose clients usually require direct employees to work onsite in client contact centers. The companies are re-envisioning how their traditional office space may need to adapt. Considerations include additional cleaning, personal protection equipment, socially distanced workstations, work rotation schedules, and even plexiglass partitions to help keep employees healthy.
M&A Growth Predictions
Both Maximus and Guidehouse have paused any major acquisitions and don't foresee closing on significant acquisitions in the upcoming months until face-to-face meetings, which are incredibly valuable, can safely resume. Maximus did complete two, smaller add-ons and Guidehouse is integrating its large Navigant acquisition now, citing that its current success hinged on the personal interactions that occurred before the pandemic hit. Dovel Technologies remains in acquisition mode as the private equity owner is eager to look at more properties. Greg Nossaman of GSquared Capital Partners shared his perspective—he's been extremely pleased and remains optimistic by the volume of interest from M&A targets. Many firms are looking opportunistically and the commercial banking world is ready to lend. He noted that his firm hasn't seen a material impact in valuations, so the current outlook is rosy. He did caution about market changes in the next two years when the country has to "pay the bill" on the pandemic economic stimulus packages.
Put Our GovCon Experience to Work for You
Navigating the current climate may present some challenges for government contractors, but growth and opportunity still exist. Cordia has expertise with all facets of the government contracting sector. Our Cordia team continues to operate at full strength, helping companies grow through recruiting & staffing, technical accounting services, interim CFO services, and other business consulting services. Contact us today.