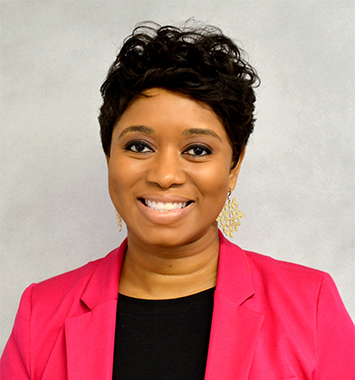 We welcome Kia Powell as a Search Director based out of our Rockville office! She brings 19 years of professional experience covering strategic full-cycle recruitment, business development and operational accounting. Kia specializes in identifying top talent for accounting, finance and human resources positions across multiple industries. Her search experience includes commercial real estate, hospitality, non-profit, healthcare and biotechnology; as well as large publicly traded companies and small privately held organizations.
Prior to joining Cordia, Kia spent 7 years with a national staffing agency where she focused on direct hire recruitment and business development for accounting and finance professionals. She grew up in the Midwest between Michigan and Illinois and graduated from Eastern Illinois University with a Bachelor of Science Degree in Accounting. In her free time Kia enjoys spending time with her family and friends, as well as coaching youth basketball within the Rockville community.
Cordia Resources' Partner, Donald Olinger stated, "We're excited to have a professional of Kia's ability join our team in the Cordia Rockville office. Having Kia further enhances our ability to provide outstanding service to our Maryland clients and candidates and accelerates our ability to continue to grow."
With three offices in the Washington, DC metropolitan area, Cordia Resources continues its rapid expansion to serve the area's increasing demand for quality talent in finance, accounting, human resources, and contracts administration.
Contact Kia today at kpowell@cordiaresources.com for any of your permanent staffing needs!
About Cordia Resources
Cordia Resources is a leading recruiting, executive search, professional consulting and temporary staffing firm specializing in placing accounting, finance, contract administration and human resources professionals throughout the Washington, DC region. Our expert search, recruiting and staffing solutions support business growth in the commercial and not-for-profit markets, government contracting, technology, professional services, hospitality, real estate and many other industries. Learn more about our staffing solutions at www.cordiaresources.com
About Cordia Partners
Cordia Partners is a leading provider of outsourced accounting, technology consulting, and business advisory services in the Washington, DC region. Our proactive, client-centered approach allows you to focus on your core competencies and overall success of your business. We support government contractors, commercial firms and not-for-profit organization during all stages of business growth with best practices and real-world strategies that drive results. Learn more about our consulting and outsourced accounting solutions at www.cordiapartners.com.