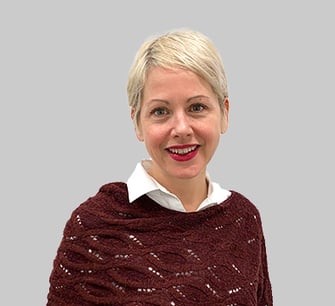 Cordia Resources continues to grow our talented team with our new Marketing & Events Manager, Kate Lallement!
Kate is responsible for supporting the business development and recruiting team, helping to build and execute inbound marketing strategies specializing in events, SEO, paid advertisements, and content creation.
Prior to joining the Cordia in 2020, she was the Marketing Specialist for a Creative, Marketing and Digital agency in the Washington, D.C. area. Kate worked with the Marketing Manager and Director of Marketing to support and execute new initiatives to drive lead generation and client/talent retention, multi-channel marketing efforts including digital and traditional marketing initiatives. She has experience with data analysis, SEO and social media publishing.
Kate holds an Associates in Horticulture, two Bachelor's degrees in French and Studio Arts, and has her Master's in Art Education.
Click here to learn how Cordia can help you with your Staffing & Recruiting needs!
About Cordia Resources
Cordia Resources is a leading recruiting, executive search, professional consulting and temporary staffing firm specializing in placing accounting, finance, contract administration and human resources professionals throughout the Washington, DC region. Our expert search, recruiting and staffing solutions support business growth in the commercial and not-for-profit markets, government contracting, technology, professional services, hospitality, real estate and many other industries. Learn more about our staffing solutions at www.cordiaresources.com
About Cordia Partners
Cordia Partners is a leading provider of outsourced accounting, technology consulting, and business advisory services in the Washington, DC region. Our proactive, client-centered approach allows you to focus on your core competencies and overall success of your business. We support government contractors, commercial firms and not-for-profit organization during all stages of business growth with best practices and real-world strategies that drive results. Learn more about our consulting and outsourced accounting solutions at www.cordiapartners.com.