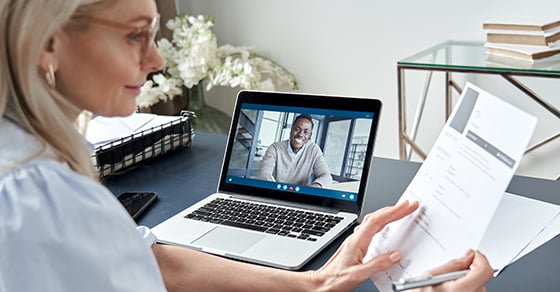 The Great Resignation hasn't been so great for many businesses and not-for-profit organizations. As some for-profit businesses — particularly in traditionally low-wage industries — have raised pay and hiring incentives, others have lost staffers. According to a New York Times analysis of Current Population Survey data, nonprofit employment in November 2021 was 4.8% below its prepandemic level, compared to 1.5% lower in the for-profit sector.
As you look to replace lost employees or add staff to your organization, you'll need to up your recruiting game. Here's how.

Sell Your Organization
Employers have traditionally looked to job applicants to sell themselves, but the roles have flipped. These days, applicants may have multiple offers to choose from. So organizations must learn to market themselves to potential hires.

It's up to you to make candidates understand just how exceptional your team's work, the specific position and your workplace's culture are. Fill them in on the first projects they'll encounter, as well as your organization's goals, so they can envision themselves on the job.

You may need to expand your usual search channels. It's not enough to post on industry job boards. Leverage social media and employee referrals. Consider veterans, individuals with disabilities and people who might even be in going through a career change. And of course, look internally for employees ready for promotion or with high potential.

Find Quality Candidates
When screening and interviewing, look for evidence of passion, such as previous volunteer work in your organization's area. Ask where else candidates are interviewing, or at least the types of organizations they're approaching. Candidates who're attracted by your vision, mission, and programs will be excited to take a job they'll love.

To determine how serious applicants are about a position, monitor their level of engagement. How quickly do they respond to your emails, calls or messages? Have they done their homework on your organization's successes and challenges? Do they have questions for you? You're generally better off finding a committed cultural match and cultivating the necessary skills than vice versa.

Keep Current Staffers On Board
Of course, hiring is only part of the battle — you'll also want to keep great staff on board. In fact, it's generally less expensive to retain employees than to find new ones. Be sure to offer ways for employees to enhance their personal and professional development. And if you can't raise wages, try to offer perks, such as flexible schedules or work-from-home options.

For more information on recruiting best practices or to get help recruiting for temporary or permanent roles, contact us for help.
Learn more about our recruiting and staffing services here or read the Employer FAQs.