Author: Nat Jones

The COVID-19 pandemic has everyone wishing for a crystal ball to predict what's coming next, but it's anyone's guess as to what the long-term effect will be on employment trends. We are in uncharted waters with this pandemic, just waiting to see how things shake out. Throughout my 22 years of recruiting, I have seen firsthand how quickly job search and hiring strategies shift and adapt based on economic changes. Here are my observations of the current job market and its impact on full-time hiring.
Virtual Recruiting Saves Time
The clear, immediate advantage to the virtual recruiting world has arrived and the early report is generally positive. Full-time job placements are certainly down across the board, but simultaneously, I'd argue that the interview process quality has risen. Why? Companies that are hiring have committed to the "new normal" beyond just phone interviewing (virtual process of screening, interviewing, hiring and onboarding) and once the process has been approved and stakeholders are committed, progress and decisions are being made faster.
Before the COVID-19 pandemic forced states and businesses to close, candidates faced very different challenges to land a job. Beyond the typical first step of a phone screen or interview, candidates had been (and hopefully will be again!) timing the commute, visiting a company office, meeting various staff and following specific interview protocol. All of this is going on, while still HAVING a job. Everyone knows it's not easy to look for a job, while you have a job.
So, fast-forward to this new, strange landscape and you'll find candidates are hopping on Zoom interview calls at the drop of a hat. While an interview in the middle of the day used to require very creative excuses, or even valued PTO time, people are now shielded from this awkward dance and are making themselves available the same-day for potential employers. This virtual accessibility – increasing schedule flexibility – makes talent more accessible to the employers proceeding with their hiring process.
Businesses are also finding it easier to schedule interviews now, as opposed to struggling to carve out 3-4 hours for an onsite interview. Plus, they are discovering they can get more done and avoid the usual delays with the technology available. For example, a video interview is less time-consuming, stressful and just flat out easier than the typical in-person interview. The hiring managers may have a learning curve with these steps, but the pace has picked up because of the technology.
Need help with virtual recruiting or staffing?
Increased Competition for Top Talent
Much like the recent lush job market that we had at the beginning of 2020, companies must be ready to move quickly to get top talent. Employers should keep in mind that they are not the only ones romancing top recruits right now and there's a new level of competition among those doing full-time hiring. Employees that were once too busy to even think about updating a resume are now dipping their toes into the job market. Any well-educated and experienced candidate is receiving multiple offers virtually, which shows us that employers aren't missing a beat.
When you remove the employee or job seeker out of the office setting, they are more apt to reflect on their careers, lives and overall happiness. Being home allows them a chance to breathe, with interestingly, significantly more privacy because they're no longer stuck on the professional office treadmill under the watchful eye of employers and nosey colleagues. Thus, we are seeing an increase in the active candidate population which makes employers motivated to move quickly because the talent supply is there and ready.
Make the Best Virtual Impression
The hiring process is one impression, with a handful of steps, from start to finish. Now, more than ever, that impression has to be great, given the employment climate. If you are interviewing virtually, don't be afraid to set expectations from the start because being open and educating candidates about your process can go a long way in making a positive impression and securing a hire. It's so easy for companies to proceed as if nothing has changed, but that's not the answer. There's enough uncertainty out there already.
Candidates are having to adapt to a less traditional experience and make important career choices during a constantly evolving situation. The more organized, prepared, and empathetic you are, the better you will separate your company from the pack. How a company communicates will shape it's norms, values, and beliefs to define it's culture.
Don't act as if this isn't a tough time for everyone. Understand that candidates are also likely worrying about family members and juggling many responsibilities at home (while job hunting). Establish a good impression through humor and humility. This is a chance to demonstrate your brand and how your business performs under crisis. Supportive, progressive and caring employers are yielding the best results right now.
Adapting is Essential
Everyone is learning and adapting day by day because in our lifetimes, we've never been here before. No one is an expert. Be real and explain to candidates how your company is adjusting to the "new normal" also. More than ever now, keeping candidates in the dark can backfire.
A new virtual battle for talent has begun and the pace to hire is picking up. How this pandemic is going to change hiring and employment long term will be interesting to see. It's clear that this crisis has not only exposed virtual recruiting as a new way to hire, but may also be stripping away some levels of built-in bureaucracy for certain clients. Companies are adapting to a new way of thinking as the battle for talent continues.
At Cordia Resources, we too have had to be flexible and adapt to this new environment in order to support our clients and candidates, and keep them updated on what we're seeing in the marketplace. As a team with a vast collective background of industries and expertise, we provide unique advice and ensure our clients get the best talented candidates to support their business needs.
---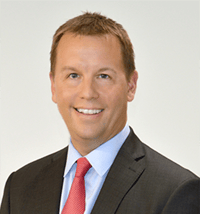 Nat co-leads the Permanent Recruiting and Placement Operation for the Cordia Resources team. He helps lead the Washington, DC office and focuses on CFO/VP level searches for all industries. Nat launched his 20-year professional career in finance and accounting recruiting/staffing providing permanent and temporary operational support and is an expert with driving outstanding relationships and creating the right match from beginning-to-end. He is a leader and teacher in all facets of the recruitment and placement process, including talent sourcing, cold calling, referral generation, account management and service, deal negotiations, and process quality control.