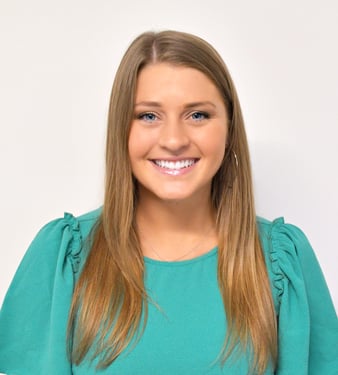 Cordia Resources continues to grow our talented team with the addition of Hannah Stickley as our new Client Relationship Associate!
Hannah is based out of our Tysons, VA office and will be responsible for maintaining client relationships for all 3 of our offices. Prior to Cordia, she worked in technical recruiting. She supported a variety of clients in multiple industries throughout the DC area. Her passion is serving others, maintaining and developing client relationships, and assisting candidates. Hannah takes pride in her work and truly enjoys working with people from all different backgrounds.
Hannah graduated from Virginia Tech with a Bachelor's of Science in Human Development and Psychology and grew up in the Northern Virginia area. She is looking forward to this new phase of her career and helping Cordia to continue to provide excellent client care and expand our current client base.
Hannah will be working alongside one of our Partners, Doug Smith, who specializes in Temporary Staffing solutions. He commented that, "We are excited to have Hannah join the team to support our tremendous growth! Her recruiting experience and connections combined with her interpersonal skills make her a great asset to our clients and Cordia."
Click here to learn how Cordia can help you with your Staffing & Recruiting needs!
About Cordia Resources
Cordia Resources is a leading recruiting, executive search, professional consulting and temporary staffing firm specializing in placing accounting, finance, contract administration and human resources professionals throughout the Washington, DC region. Our expert search, recruiting and staffing solutions support business growth in the commercial and not-for-profit markets, government contracting, technology, professional services, hospitality, real estate and many other industries. Learn more about our staffing solutions at www.cordiaresources.com
About Cordia Partners
Cordia Partners is a leading provider of outsourced accounting, technology consulting, and business advisory services in the Washington, DC region. Our proactive, client-centered approach allows you to focus on your core competencies and overall success of your business. We support government contractors, commercial firms and not-for-profit organization during all stages of business growth with best practices and real-world strategies that drive results. Learn more about our consulting and outsourced accounting solutions at www.cordiapartners.com.