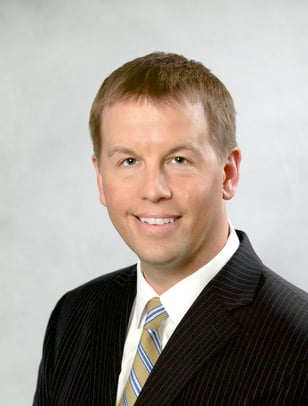 Cordia Resources ("Cordia"), is pleased to announce the promotion of Nat Jones to Partner!
Since joining Cordia Resources in January 2015, Nat has been an important part of the firm's growth and expansion. He is one of the leaders of the firm's Executive & Professional Financial Search practice and helped launch the Cordia Resource's Washington, DC office. Nat's expertise in handling searches across all industries and position levels, sourcing talent, and executing account management has contributed greatly to Cordia's success and the professional development of our recruiting team.
"We are extremely grateful to Nat for his leadership and contributions over the past four years. It is with great pleasure that we welcome him as partner," said Joseph F. Greeves, Managing Partner.
Nat began his finance and accounting recruitment career in 1998 with Don Richard Associates, a well-known Washington, DC-based search firm at that time. Since then, he has successfully filled hundreds of executive and professional finance/accounting searches across all industries in the Washington, DC metropolitan area, and helped build, lead, and mentor several best-in-class recruiting teams throughout his 20-year career.
"Cordia is extremely fortunate to have someone of Nat's talent, energy, and commitment as part of our leadership team. We look forward to our team benefiting from Nat's considerable contributions in the years ahead," noted Donald Olinger, Co-Managing Partner.
About Cordia Resources
Cordia Resources is a leading Washington DC Metro area firm offering recruiting and staffing services in the finance, accounting, contracts administration and human resources practice areas as well as professional consulting on accounting and finance issues. Our expert recruiting and staffing solutions support business growth in the commercial and not-for-profit markets, including government contracting, technology, hospitality, real estate, professional and financial services and more. Learn more about our staffing solutions at www.cordiaresources.com.
About Cordia Partners
Cordia Partners is a leading provider of outsourced accounting, technology consulting, and business advisory services in the Washington, DC Metropolitan region. Our proactive, client-centered approach allows you to focus on your core competencies and overall success of your business. With offices in Northern Virginia, Maryland, and DC, we are here to support the growth of your business. For more information and to learn more about our leadership team, visit www.cordiapartners.com.