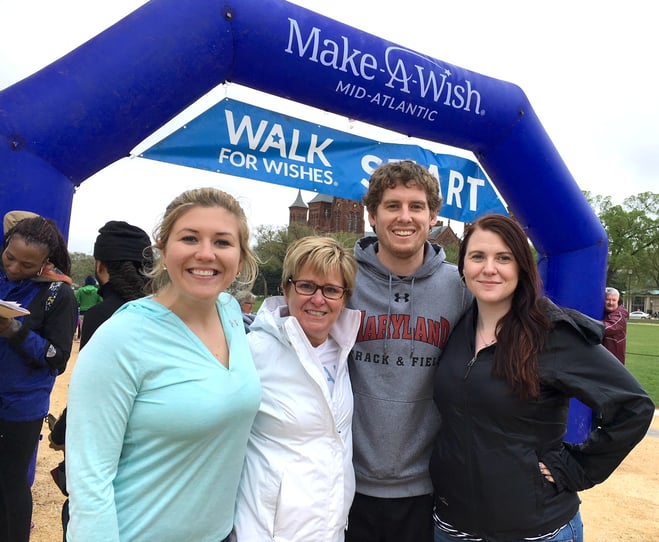 Along with providing exceptionally qualified accounting and finance talent to the Washington DC area, the team at Cordia Resources loves to give back to the community and support a great cause.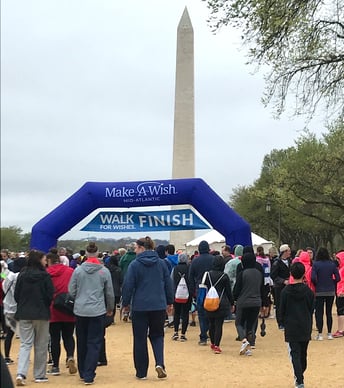 On Sunday April 15, 2018 members of the team participated in the annual "Walk for Wishes" for the Make-A-Wish Foundation. Along with our team, hundreds of supporters braved the cold weather to be able to participate in the 1.5-mile walk at the National Mall in DC.
The mission of Make-A-Wish is to grant the wishes of children with life threatening medical conditions to enrich the human experience with hope, strength and joy. The Mid-Atlantic chapter serves children who reside in DC, Maryland, Northern Virginia, and central/southern Delaware; it has served over 8,800 local children and families in the last 34 years.
This year over $116k was raised by the Mid-Atlantic Walk for Wishes! Cordia became a supporting sponsor of the walk after hearing about the cause from a close friend of the firm, Pamela Rothka, CFO of Buchanan Edwards. Pamela was brought up on stage and honored during the event for being the individual that raised the largest amount in donations!
For every wish granted there is another child waiting and currently over 600 local children are waiting on their one true wish from Make-A-Wish Mid-Atlantic. To learn more about the Mid-Atlantic Make-A-Wish Foundation or to donate please click here: http://www.walkforwishesdc.org/faf/donorReg/donorPledge.asp?supId=0&ievent=1176402&lis=1&kntae1176402=60367F70A9A74D0A8B908C5D6F32C4B9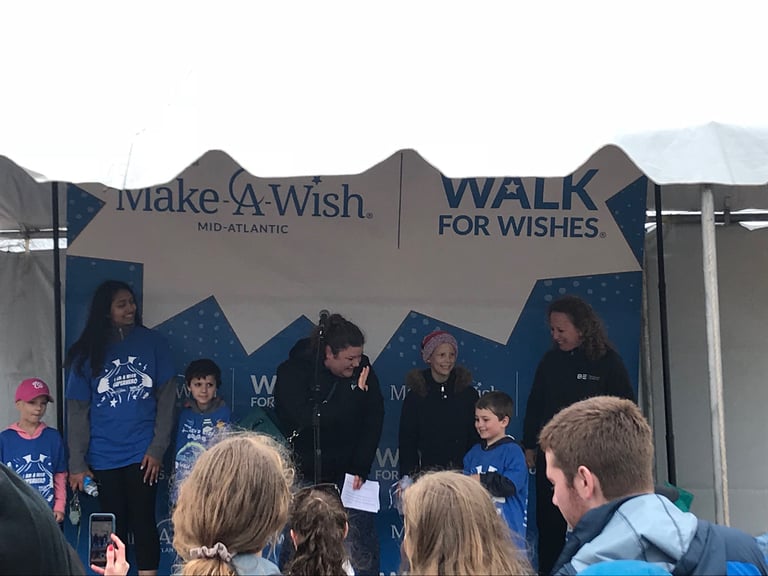 About Cordia Resources
Cordia Resources (www.cordiaresources.com) is a leading recruiting, professional consulting/staffing and executive search firm specializing in placing accounting, finance, and human resources professionals throughout the Washington DC area. As part of the Cordia Partners services platform with access to an unmatched pool of talented accounting professionals, we provide expert financial recruiting and staffing solutions to our clients in the commercial and not-for-profit markets, including government contracting, technology, professional services, hospitality, real estate, and more.
About Cordia Partners
Cordia Partners is the leading provider of CFO advisory, financial and technology consulting, executive search, recruiting & staffing, and outsourced accounting services in the Greater Washington area. Visit us at www.cordiapartners.com