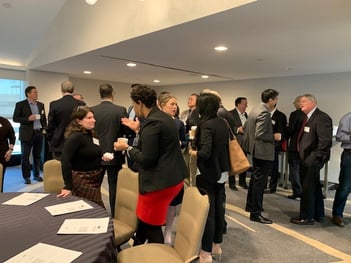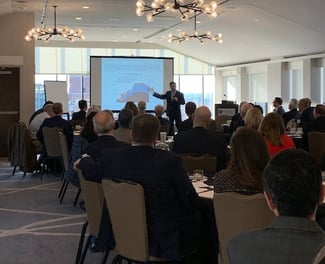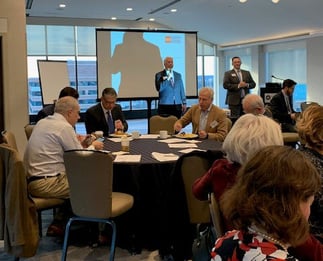 On Thursday, January 16th Cordia, Wells Fargo, CBRE and RSM co-hosted the latest economic update breakfast forum discussing the outlook for the economy going into 2020 at the Hyatt Regency in Bethesda, Maryland. Over 70 local senior financial executives came out for the event to hear Economist Tim Quinlan's presentation. Tim is a Senior Economist with Wells Fargo and provides analysis on the macro U.S. economy, as well as major foreign economies. He is a frequent guest on CNBC and National Public Radio and always delivers a very informative outlook on the economy and how it impacts all of the local businesses. Attendees had the chance to participate in an open dialogue with fellow Senior Financial Executives while enjoying a delicious breakfast and panoramic views of downtown Bethesda!
Don Olinger, Managing Partner of our Maryland and DC offices, commented "Cordia Resources was excited to better support the Maryland business community by co-hosting so many financial executives for this economic update. The topic could not have been more timely and was incredibly well presented. We're pleased to continue to provide educational and networking opportunities of this quality for our clients, candidates and friends."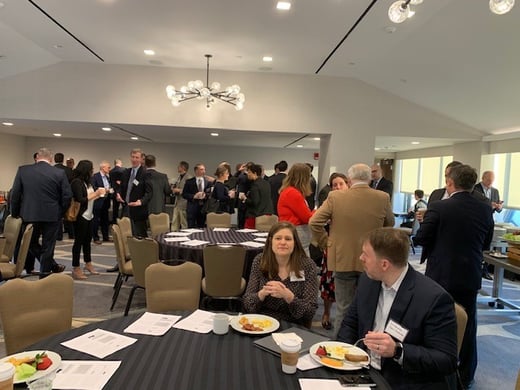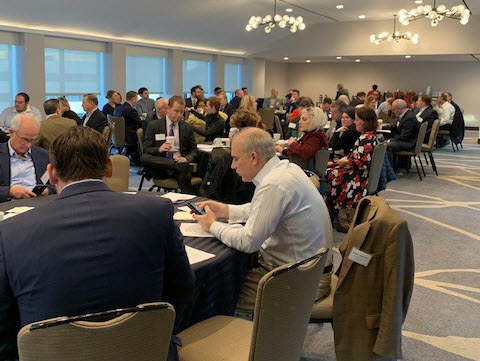 About Cordia Resources
Cordia Resources is a leading recruiting, executive search, professional consulting and temporary staffing firm specializing in placing accounting, finance, contracts, and human resources professionals throughout the Washington, DC area. Our expert search, recruiting and staffing solutions support business growth in the commercial and not-for-profit markets, including government contracting, technology, professional services, hospitality, real estate and more. Learn more about our staffing solutions at www.cordiaresources.com.
About Cordia Partners
Cordia Partners is a leading provider of outsourced accounting, technology consulting, and business advisory services in the Washington, DC Metropolitan region. Our proactive, client-centered approach allows you to focus on your core competencies and overall success of your business. We support government contractors, not-for-profits, and commercial firms during all stages of business growth with accounting best practices and real-world strategies that drive results. Learn more about our business advisory services, systems consulting, and outsourced accounting solutions at www.cordiapartners.com.
About Cordia Technical Accounting
Cordia Technical Accounting Services, a division of Cordia, is a professional services firm dedicated to working with national and global businesses to address critical technical accounting and finance issues across the entire business lifecycle. Our mission is to be the premier provider of technical accounting services through a strong commitment to service excellence and a high level of integrity at cost-effective rates. Learn more about our services at www.cordiatas.com.