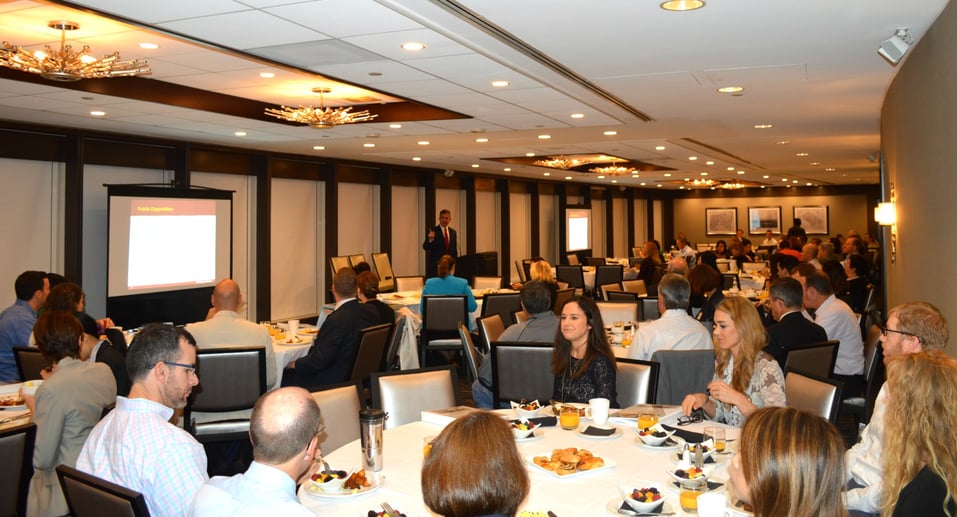 Cordia Partners & Resources, Unanet, and ADP hosted an All-Day Controller Forum CPE Event on Tuesday, October 24, 2017, at the Tower Club in Vienna, VA. The complimentary CPE event provided participants in the accounting and finance community the ability to earn up to 9 CPE credits!
With over 110 guests in attendance, this year's Controller Forum CPE Event was a great success and valuable learning experience for all that attended! The presentation featured Matt Ryan, who covered Virginia ethics and shared this year's economic update. Matt also served as moderator for the CFO panel: which included Maria Izurieta, Jim Murphy, and Joe Greeves. The CFO's on the panel provided insight to different complex situations they have encountered over the years as well as sharing amusing anecdotes with the attendees.
The day included presentations from co-sponsors Unanet and ADP as well. Unanet's presentation: "Answering the Only Question in Project Management: Where Am I?" outlined project management, project management for government contractors, and the different contract types in project management.
ADP ended the day's education sessions with their presentation, "How Human Capital Management Impacts P&L and Margins." Focusing on trends in human capital management, the presentation covered how talent management – from recruitment to leadership training - affects not only the bottom line, but also the long-term success of organizations.
The full day of learning included breakfast and lunch, and wrapped up with a well-deserved cocktail reception at Chima in Tysons.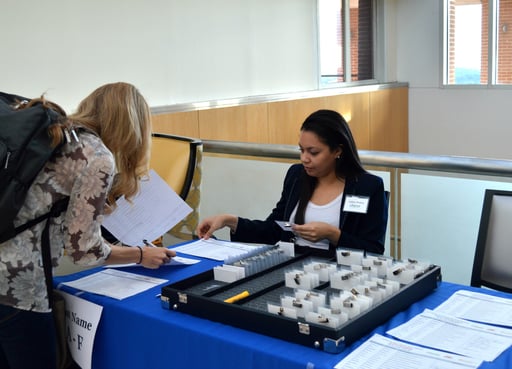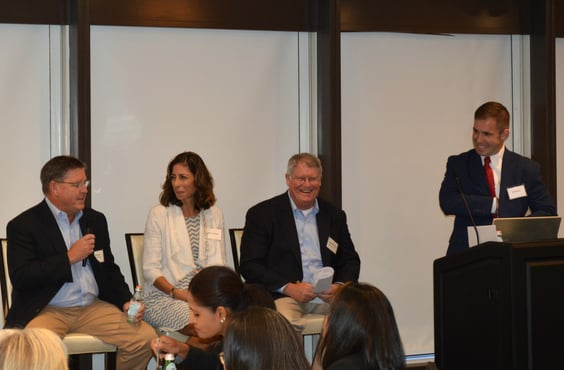 About the Controller Forum
The Controller Forum is designed to provide Controllers and other financial professionals with resources to advance their professional and career development. Events include interactive panels featuring insights from top local financial leaders, discussions focused on relevant and timely business issues, and opportunities to broaden and strengthen professional networks and earn CPE credits.
About Cordia Resources
Cordia Resources (www.cordiaresources.com) is a leading recruiting, professional consulting/staffing and executive search firm specializing in placing accounting, finance, contract administration and human resources professionals throughout the Washington, DC area. As part of the Cordia Partners services platform with access to an unmatched pool of talented accounting professionals, we provide expert recruiting and staffing solutions to our clients in the commercial and not-for-profit markets, including government contracting, technology, professional services, hospitality, real estate, and more. To learn more about Cordia Resources and the events and groups we sponsor, follow us on Twitter, LinkedIn and Facebook.