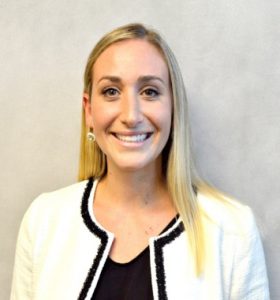 Cordia Resources continues to grow our team of finance and accounting recruiting professionals with the addition of Gabby Sciacca to our team!
Gabby joins Cordia Resources as a Senior Recruiter, working primarily in our Rockville, Maryland office. Gabby will be responsible for full-cycle search efforts for finance and accounting professionals in the Washington DC and surrounding metropolitan area. Prior to working at Cordia Resources, Gabby worked in IT contracting and recruiting for the Federal Government. Gabby earned a Bachelor's of Arts in Journalism and Mass Communication from the University of South Carolina in 2015.
Welcome to Cordia Resources, Gabby!

If you're enthusiastic about recruiting great talent and looking to join a winning team, contact us today!
About Cordia Resources
Cordia Resources (www.cordiaresources.com) is a leading recruiting, professional consulting/staffing and executive search firm specializing in placing accounting, finance, contract administration and human resources professionals throughout the Washington DC area. As part of the Cordia Partners services platform with access to an unmatched pool of talented accounting professionals, we provide expert recruiting and staffing solutions to our clients in the commercial and not-for-profit markets, including government contracting, technology, professional services, hospitality, real estate, and more.
About Cordia Partners
Cordia Partners is the leading provider of CFO advisory, financial and technology consulting, executive search, recruiting & staffing, and outsourced accounting services in the Greater Washington area. Visit us at www.cordiapartners.com.