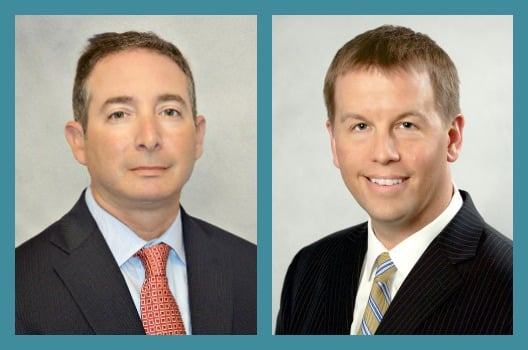 Cordia Resources Announces Key Promotions
TYSONS CORNER, Va., June 13, 2017-- Cordia Resources, a leading Washington DC metropolitan area recruiting, professional consulting/staffing, and executive search firm for accounting, finance, and human resources professionals, announced two key promotions: Marc Zeid as Partner, and Nathaniel (Nat) Jones as Principal.
Marc joined Cordia Resources in 2016 with over 20 years' recruiting experience and a robust client base. Now as one of the Partners, owners, and key leaders, he will be instrumental in continuing to expand the firm's client and candidate relationships in the technology, biotechnology, professional services, government contracting, and financial services markets.
Commenting on the promotion, Don Olinger, the Partner managing the Rockville, MD office noted, "Marc is a well-established player in the Washington talent market and serves as a trusted advisor to both his clients and candidates. Now with Marc as a Partner, we are well-positioned to meet our clients' increasing demand for finance, accounting and human resources talent in the DC market and execute on our aggressive growth targets."
Nat Jones, newly appointed as Principal in Cordia Resources' Washington DC office, will also continue to support the firm's rapid growth by expanding its client base and developing its professional candidate network. With over 18 years' experience in the industry, Nat has represented clients in private equity/financial services, non-profit, real estate, hospitality, construction, technology, software, biotechnology, and professional services/consulting.
Mike McCoy, the Partner managing the Washington DC office added, "Nat understands the unique challenges of finding exceptional finance and accounting talent for clients in wide variety of industries. He is highly skilled at evaluating professional talent, relating to client requirements and understanding their cultural needs. This promotion is recognition of Nat's significant contributions to the success of the firm, particularly its expansion of the DC office."
Cordia Resources serves the Washington DC area from three locations: Tysons Corner, Rockville, and Washington DC and continues to expand to meet the area's increasing demand for top finance, accounting, and human resources talent.
About Cordia Resources
Cordia Resources (www.cordiaresources.com) is a leading recruiting, professional consulting/staffing and executive search firm specializing in placing accounting, finance, and human resources professionals throughout the Washington DC area. As part of the Cordia Partners services platform with access to an unmatched pool of talented accounting professionals, we provide expert financial recruiting and staffing solutions to our clients in the commercial and not-for-profit markets, including government contracting, technology, professional services, hospitality, real estate, and more.