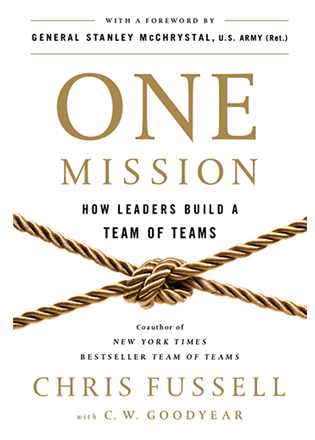 On May 18th, 2017, more than 80 business executives and Chief Financial Officers gathered at the Ritz-Carlton in Tysons Corner for the Northern Virginia Technology Council's CFO Series. This series event topic "One Mission: How the Lessons from Special Operations are Being Applied to the Complexity of Today's Corporate Environment". The panel included Chris Fussel, Partner at McChrystal Group, Lenore Karafa, Partner at McChrystal Group and Cleo Haynal, Principal at The McChrystal Group. Together they represent well over five decades of Special Operations experience. As members of the U.S. Navy SEAL Teams and the British Special Air Service, these leaders saw organizational change take place in real-time under their direst conditions on the battlefield. For the past several years, their team at McChrystal Group has been applying those same learnings to a wide range of industries, helping leadership teams redesign their communication, decision making and leadership models. The event was excellent opportunity to learn how these lessons are relevant to the challenges CFOs in the Washington DC area face today.
Cordia Resources is proud to support the NVTC CFO Series. It's an excellent networking venue for financial executives, as well as a great way to support the Washington DC accounting and finance community by providing a forum for staying on top of economic and regulatory trends that impact the technology industry.
To learn more about the Northern Virginia Technology Council and the CFO Series, visit the NVTC website.
To learn more about what Cordia Resources can do to support your needs for exceptional finance and accounting talent, contact us today!
About Cordia Resources
Cordia Resources is a leading recruiting, professional staffing and executive search firm specializing in placing accounting, finance, human resources and contract administration professionals throughout the Washington metropolitan area. As part of the Cordia Partners services platform with access to an unmatched pool of talented accounting professionals, we provide expert financial recruiting and staffing solutions to our clients in both the commercial and not-for-profit markets, including government contacting, professional services, technology, hospitality, real estate, and more. Visit us at www.cordiaresources.com.
About Cordia Partners
Cordia Partners is the leading provider of CFO advisory, financial and technology consulting, executive search, recruiting & staffing, and outsourced accounting services in the Greater Washington area. Visit us at www.cordiapartners.com.