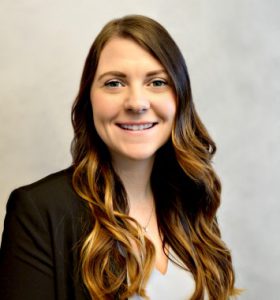 Cordia Resources continues to grow our talented team of finance and accounting recruiting professionals, and we're delighted to welcome our new Operations Coordinator - Shelby Lemmon. Shelby will work in our Tysons Corner office and support both the business development and the finance and accounting recruiting teams through assisting in day-to-day operations. She will also serve as a point-of-contact for our finance and accounting consultants serving our clients throughout the Washington, DC metropolitan area. Shelby will also help coordinate our numerous company-sponsored events for the finance and accounting community in our three office locations.
Prior to joining Cordia Resources, Shelby worked for a national residential property management company as a leasing consultant. In this role, she helped achieve sales goals for the company and planned events for resident retention. Shelby received her Bachelors of Science from James Madison University in May 2015.
Welcome to Cordia Resources, Shelby!
About Cordia Resources:
Cordia Resources is a leading financial staffing and executive recruiting firm specializing in filling temporary and permanent finance and accounting positions. Founded by former CFOs at Fortune 500 companies, Cordia has access to an unmatched pool of accounting and financial talent, allowing us to quickly identify highly skilled consultants and candidates at all levels. We provide expert financial recruiting and staffing solutions in the public and private sectors, including non-profit organizations, government contractors, hospitality, real estate, technology, and more.
As part of the Cordia Partners services platform, Cordia Resources has fifteen financial recruiting professionals on staff, and leverages its in-depth industry expertise to fill all levels of permanent and contract finance positions - from CFOs to Staff Accountants.
For more information about Cordia's financial recruiting and staffing services or to submit your resume for consideration, contact us today!
Or call us at 703-462-6200 in Virginia; 301-463-4630 in Maryland; and 202.904.2417 in Washington DC.