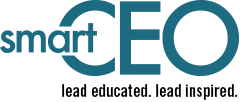 Vienna, VA February 9, 2017 - Cordia Partners is honored to be named by SmartCEO as a Best-Run Company for 2017! According to SmartCEO, a best-run company must exhibit the highest standards in nine critical areas: process, vision, customers, culture, leadership, communication, growth, brand and talent. We are flattered to be named with other leading companies as an organization that creates lasting value within our community and to be recognized for leadership, strategic vision, and character.
To find out more about SmartCEO's best-run companies and read the profile on Cordia Partners as "Your Partner in Growth," check out SmartCEO's Best-Run Book, a collection of the Baltimore-Washington region's best business success stories on their website, www.smartceo.com.
To work with Cordia to find the Washington DC's area's best finance and accounting talent, contact us today!
About Cordia Resources:
Cordia Resources is a leading financial staffing and executive recruiting firm specializing in filling temporary and permanent finance and accounting positions. Founded by former CFOs at Fortune 500 companies, Cordia has access to an unmatched pool of accounting and financial talent, allowing us to quickly identify highly skilled consultants and candidates at all levels. We provide expert financial recruiting and staffing solutions in the public and private sectors, including non-profit organizations, government contractors, hospitality, real estate, technology, and more.
As part of the Cordia Partners services platform, Cordia Resources has fifteen financial recruiting professionals on staff, and leverages its in-depth industry expertise to fill all levels of permanent and contract finance positions - from CFOs to Staff Accountants.
For more information about Cordia's financial recruiting and staffing services or to submit your resume for consideration, contact us today!
Or call us at 703-462-6200 in Virginia; 301-463-4630 in Maryland; and 202.904.2417 in Washington DC.