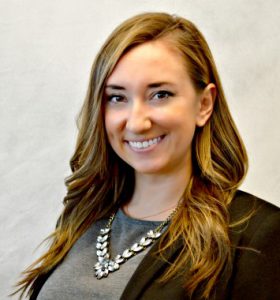 Cordia Resources continues to grow our team of finance and accounting professionals and is excited to welcome our new team member - Ryan Brizzolara. Ryan joins Cordia as a Recruiter supporting the downtown Washington, DC team. She will primarily focus on candidate relationships, while performing full-cycle recruiting efforts, including sourcing, qualifying, and networking with exceptional finance and accounting talent throughout the Washington DC metropolitan area.
Ryan will also assist with events and office management for the Washington DC office. She joins Cordia Resources after 4 years of experience in the Recruiting, Sales, and Commercial Real Estate industries. Ryan graduated from James Madison University with a Bachelor of Arts Degree in Communication Studies with a focus on Public Relations and a Minor in Art History in 2012. She moved up the DC Metro Area shortly after graduation. She currently resides in Bethesda, Maryland with her fiancée.
Welcome to the Cordia Resources team Ryan!
About Cordia Resources
Cordia Resources is a leading recruiting, staffing and executive search firm specializing in placing accounting, finance, and contract administration professionals throughout the Washington metropolitan area. As part of the Cordia Partners services platform with access to an unmatched pool of talented accounting professionals, we provide expert financial recruiting and staffing solutions to our clients in both the commercial and not-for-profit markets, including government contacting, professional services, technology, hospitality, real estate, and more. Visit us at www.cordiaresources.com.