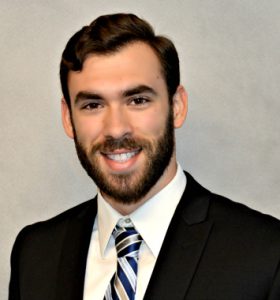 Cordia Resources is growing our team of finance and accounting professionals and is excited to welcome our new team member - Jordan Willetts. Jordan joins us as a Senior Recruiter and will be working in our Tysons Corner office. Jordan will be responsible for finance and accounting candidate search efforts in the Northern Virginia area, and his role will focus primarily sourcing, qualifying, and networking with exceptional finance and accounting talent. Prior to joining Cordia Resources, Jordan worked in defense contacting and recruiting for the Federal Government. A native of northern Virginia, Jordan graduated from George Mason University and is a passionate wildlife conservationist.
Welcome to the Cordia Resources team Jordan!
About Cordia Resources
Cordia Resources is a leading recruiting, staffing and executive search firm specializing in placing accounting, finance, and contract administration professionals throughout the Washington metropolitan area. As part of the Cordia Partners services platform with access to an unmatched pool of talented accounting professionals, we provide expert financial recruiting and staffing solutions to our clients in both the commercial and not-for-profit markets, including government contacting, professional services, technology, hospitality, real estate, and more. Visit us at www.cordiaresources.com.